Lena GeFellers
4-H Youth Development Agent
Junior 4-H Camp for 4th-6th graders as of 1/1/2022: Junior camp is a engaging program aimed at creating lifelong memories through exciting, constructive activities and fun-filled days. Campers have tons of things to do. The camp features an Olympic sized pool with a 130 foot long waterslide, a wildlife center, a large recreation hall, ball fields, a basketball court, and shooting and archery ranges. Other facilities include a nature center, a woodworking shop, and an airbrush shop. Campers can also fish, canoe, or enjoy a kayak ride on the lake. Other activities include a low ropes course, leather crafts, and a fossil class. An outdoor theater, known as the Friendship Circle, is the backdrop for campfires and vespers. A concessions area offers refreshing snack items. Campers eat home cooked meals and stay in modern, air-conditioned dormitories with attached, clean bath facilities.
As a camper you can expect to:
Participate and have fun.
Enjoy good meals in the dining hall — go back for more if you like.
Feel a little tingle up your back at the flag ceremonies.
Do a variety of hands-on activities in all classes.
Become good friends with your counselors and other campers.
Spend time in the swimming pool. Learn to swim if you do not already swim.
Learn about shooting sports and safety at the rifle range or archery range.
Use an airbrush machine or scroll saw to make your very own projects.
Be outside and learn about nature, the environment, and wildlife.
Sing and play games around a campfire.
Make a variety of items in the craft shop.
Junior High Camp for 6th-8thgraders as of 1/1/2022: This is 4-H Survivor Junior High Camp, an exciting camp experience for campers who have completed 6th, 7th, and 8th grade. All campers are placed into one of four tribes, Onvee, Bula Bula, Gaholi, or Rumbra. Throughout the week, campers will complete in Tribal Challenges and earn points for their team. The week kicks off with the Amazing Race, a thrilling challenge where tribes complete in different events and race from one end of the camp to the other.
Every day there are more Tribal Challenges. From archery to fishing, kickball to a derby car race, there are challenges for everyone. At the end of the week, all the point are added up and one tribe is declared the Ultimate 4-H Camp Survivors.
This camp isn't just about competition. There are different, fun activities going on every day of 4-H Survivor Junior High Camp. There are offsite adventures like hiking, canoeing, or a historical tour. There is a day of service, where campers give back to support people from around the world. There are fun and engaging classes like extreme fishing, snorkeling, or cooking with fire and iron.
No matter what, 4-H Survivor Junior High Camp is an experience campers will remember for a lifetime!
Follow this link to 4-H Camp on You Tube video: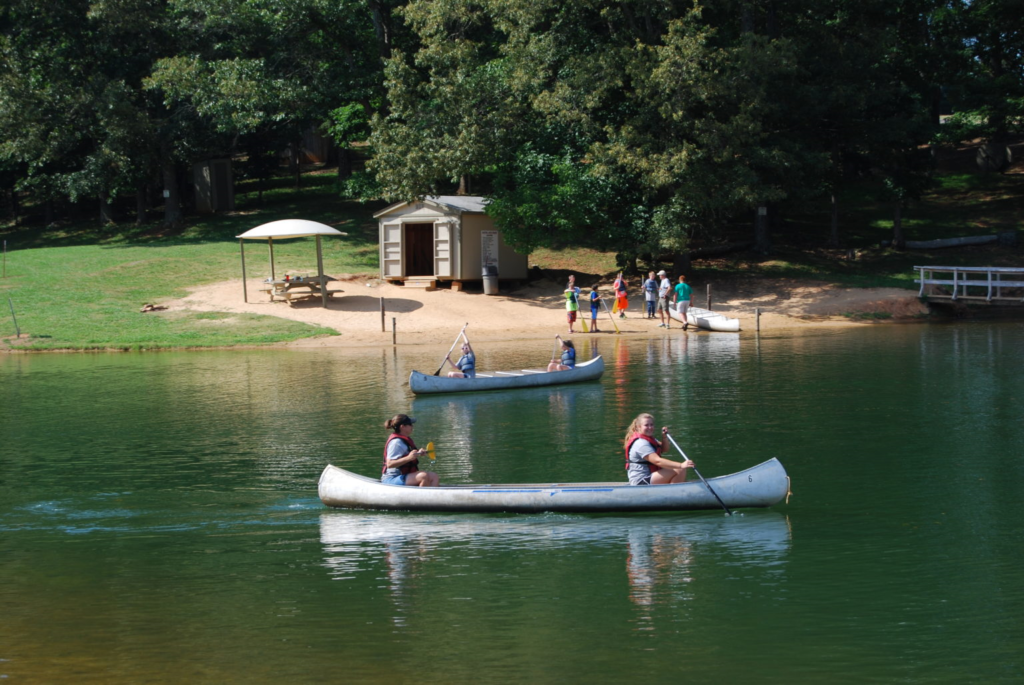 For More information and to register for either of these camps call the UT/TSU Cocke County Extension office at: 423-623-7531