What is Family and Consumer Sciences?
The Family and Consumer Sciences is the people center sciences. Family and Consumer Sciences covers topics in health, finances, family relationships, and food and nutrition. Educational programs focus on strengthening individuals, families and communities by addressing critical issues and needs. UT Extension Agents are the bridge that brings researched based information from the University of Tennessee to families right here in Cocke County.
Home Food Preservation:
Upcoming Canning Workshops 2022: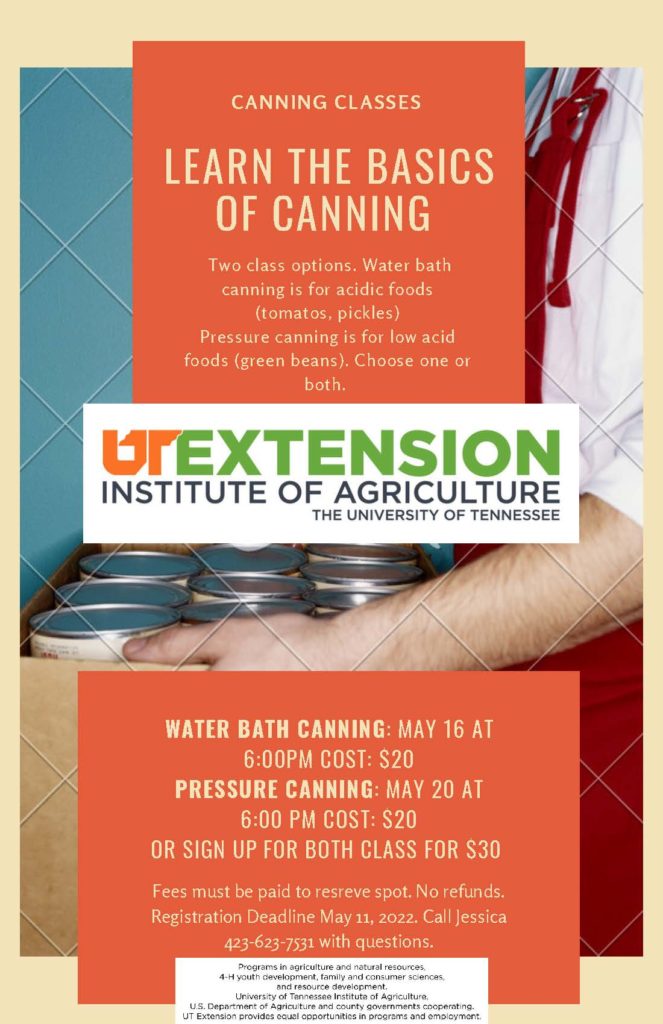 To register please call the UT Extension Office or Use the link below.
You will follow the link then click the icon that says "Cocke County Extension Office Fees" Enter amount $20.00. on the following page you will be asked registration information and in the last box please enter "Canning Class".
Co-Parenting Class
This educational program is for parents who are creating a parenting plan that will be routed through the Tennessee court system. This class satisfies TN code 36-6-408 requiring parents who are creating a new parenting plan to complete a minimum of four hours of education about how to not put the child in the middle of conflict and how to best support their transition through changing family scenarios.
Upcoming Classes:
June 22
October 12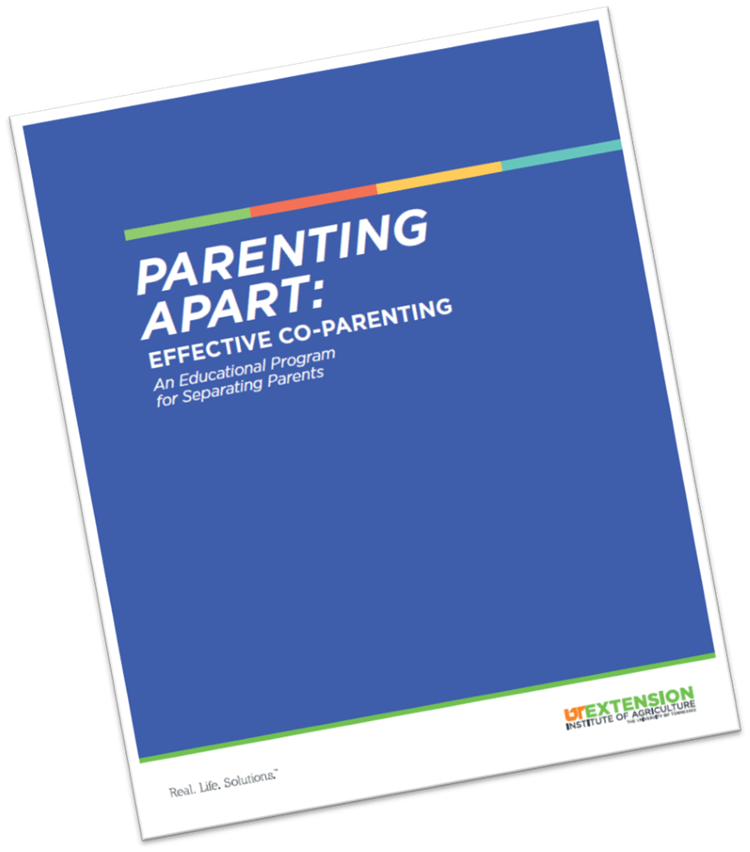 Money Programs:
Skill Up Tennessee is UT Extension's SNAP Employment and Training program. The purpose of the program is to assist eligible SNAP participants in gaining skills, training, work, or experience that will increase their ability to obtain regular employment. The ultimate goal is self-sufficiency. In Tennessee, the program is administered by the Tennessee Department of Labor and Workforce Development through a partnership with the Tennessee Department of Human Services. UT Extension provides Skill Up Tennessee as a SNAP E&T partner. Visit SkillUp.Tennessee.edu for more information.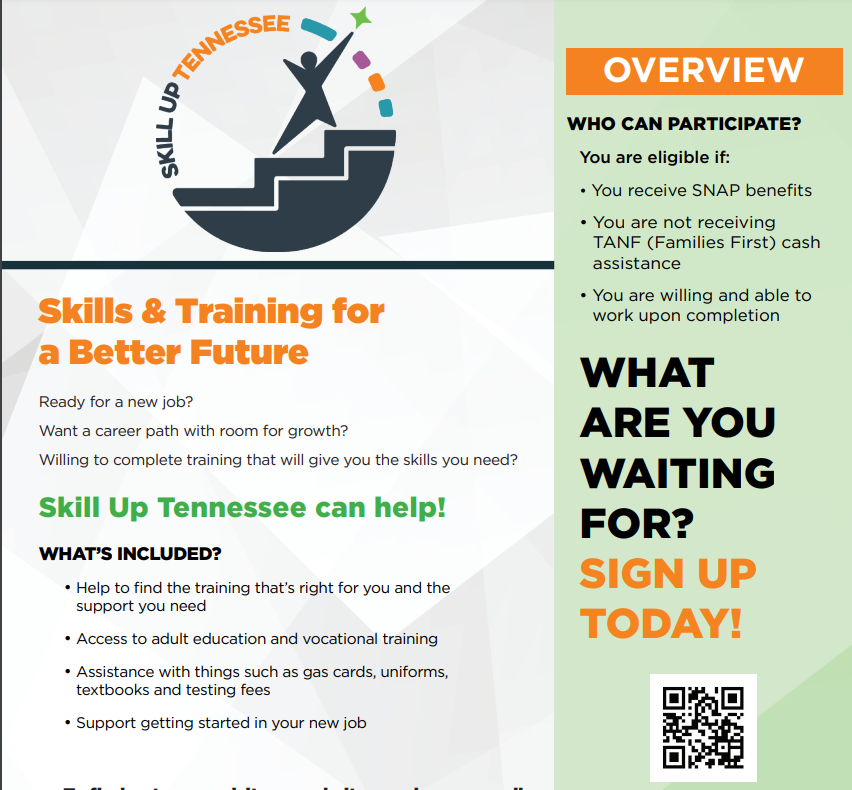 Jessica Gardner, FCS Agent
Jessica Gardner
Ext Agent I, Cocke County